No longer used because it is carcinogenic, the building material elenit lends its name to a jubilant piece of dance-theatre about humankind's tendency to fail.
The grotesque, the absurd, and all kinds of transmutations are the signs of a chaotic world. They are also the keys to the artistic world of Greek performer Euripides Laskaridis, who caught the eye at the two previous Dance Biennales with his solo Relic (2015) and his duet Titans (2017).
In his latest creation, Elenit, he and nine other performers join up with a wind turbine and a cast of beings created on the set using ingenious visual and plastic devices. Fascinating, ridiculous and endearing, his characters move around a space "with no past or future". A world where "everything we thought we knew" is gone, like the elenit cement-and-asbestos panels used in Greek home, office and factory construction for 40 years until they were discovered to be highly toxic and were replaced with metal. Expect a caustic happening: half-farce, half-prophecy.
I.C
Piece for 10 dancers Company Osmosis | Conception and direction Euripides Laskaridis | Performers Eirini Boudali, Nikos Dragonas, Konstantinos Georgopoulos, Amalia Kosma, Manos Kotsaris, Euripides Laskaridis, Dimitris Matsoukas, Efthimios Moschopoulos, Giorgos Poulios, Fay Xhuma | Costumes Angelos Mentis | Music Giorgos Poulios | Decors Loukas Bakas | Lighting Eliza Alexandropoulou | Dramaturgy advice Alexandros Mistriotis
Assistant Director Geli Kalampaka | Assistant to the Composer Jeph Vanger | Assistant Costume Designers & Special Constructions Ioanna Plessa, Filanthi Bougatsou, Olga Vlassi | Artistic Collaborator – Special Constructions Anna Papathanasiou | Assistant to the Costume Designer Aella Tsilikopoulou | Assistants to the Set Designer Filanthi Bougatsou, Dinos Nikolaou | Stage Managers Dinos Nikolaou, Giorgos Antonopoulos | Technical Director Konstantinos Margas | Rehearsal Light Technicians Vasilis Zidros, Tzanos Mazis, Giorgos Antonopoulos | Lighting Console Programmers Giorgos Melissaropoulos, Vaggelis Mountrichas | Sound Engineers Kostis Pavlopoulos, Kostas Michopoulos | Production Manager Rena Andreadaki | Project Manager & Tour Production Simona Fremder | OSMOSIS Operations Co-ordinator TooFarEast
Production Onassis Stegi (Athènes, Grèce) | Supported by the Fondation d'entreprise Hermès as part of the New Settings programme | Coproduction Théâtre de la Ville-Paris, Teatro della Pergola (Florence, Italie), Pôle européen de création - Ministère de la Culture/Maison de la Danse in support of the Biennale de la danse de Lyon 2021, Teatro Municipal do Porto (Portugal), Festival TransAmériques (Montreal, Canada), Les Halles de Schaerbeek (Bruxelles, Belgique), Teatre Lliure (Barcelone, Espagne), Malraux - Scène Nationale Chambéry Savoie, Théâtre de Liège (Belgique), Julidans (Amsterdam, Pays-Bas), Bonlieu Scène Nationale Annecy | In collaboration with ICI - Centre Chorégraphique National Montpellier - Occitanie | In association with EdM Productions and Rial&Eshelman | Financed by Ministère Hellénique de la Culture et des Sports | Première, Novembre 2019, Onassis Stegi, Athènes | ELENIT's tour is generously supported by Onassis Culture / STEGI's "Outward Turn" Cultural Export Program
2019 Creation / Co-production Pôle européen de création for the Biennale
Co-hosted by the Maison de la Danse, Lyon
Co-hosted by the Maison de la Danse, Lyon
Ce que nous pensions savoir est maintenant derrière nous.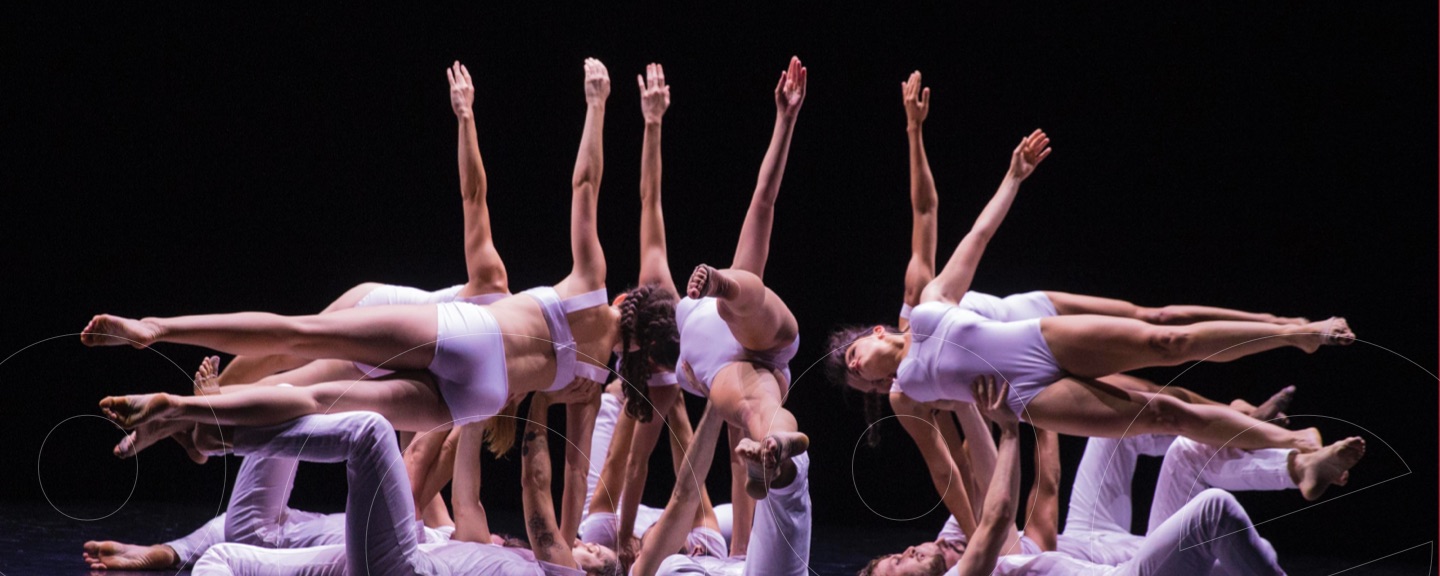 Associated show(s)
Maison de la Danse

Screened before the performance of Euripides Laskaridis' Elenit, this documentary reveals a part of the behind the scenes and plunges the spectator into the backstage of the creation...

Maison de la Danse

Rencontre avec les artistes à l'issue de la représentation