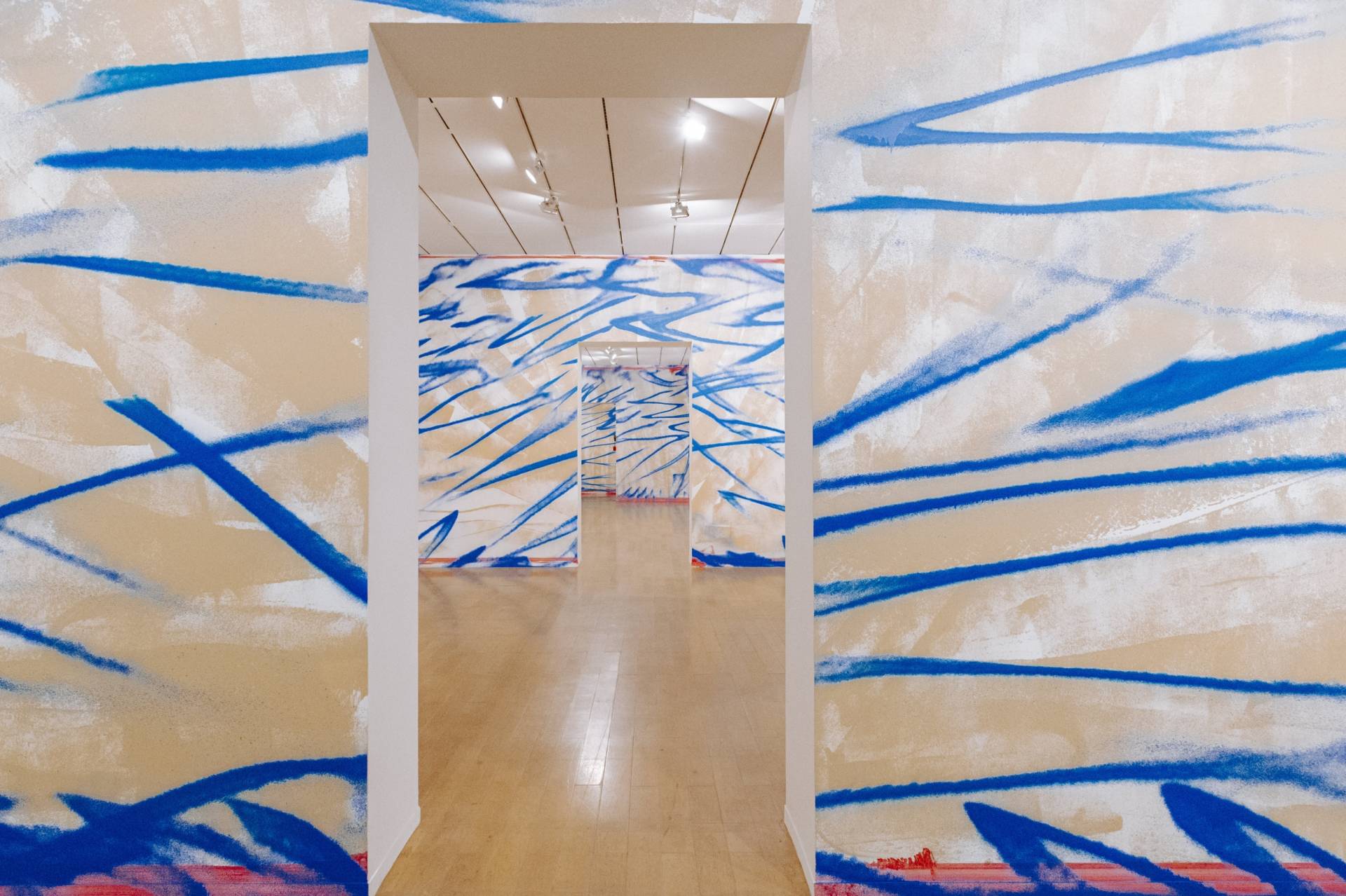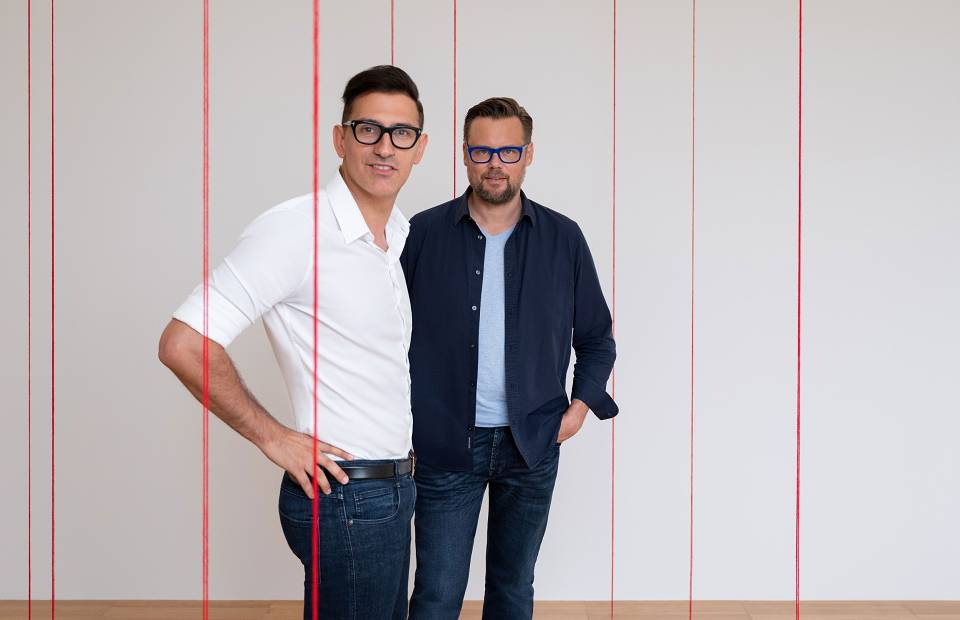 The Lyon Biennale chooses Sam Bardaouil and Till Fellrath, internationally renowned independent curators, to curate the Lyon Contemporary Art Biennale in 2022.
16th Lyon Contemporary Art Biennale
The 16th edition of the Lyon Contemporary Art Biennale, initially scheduled in 2021, is postponed until September 2022.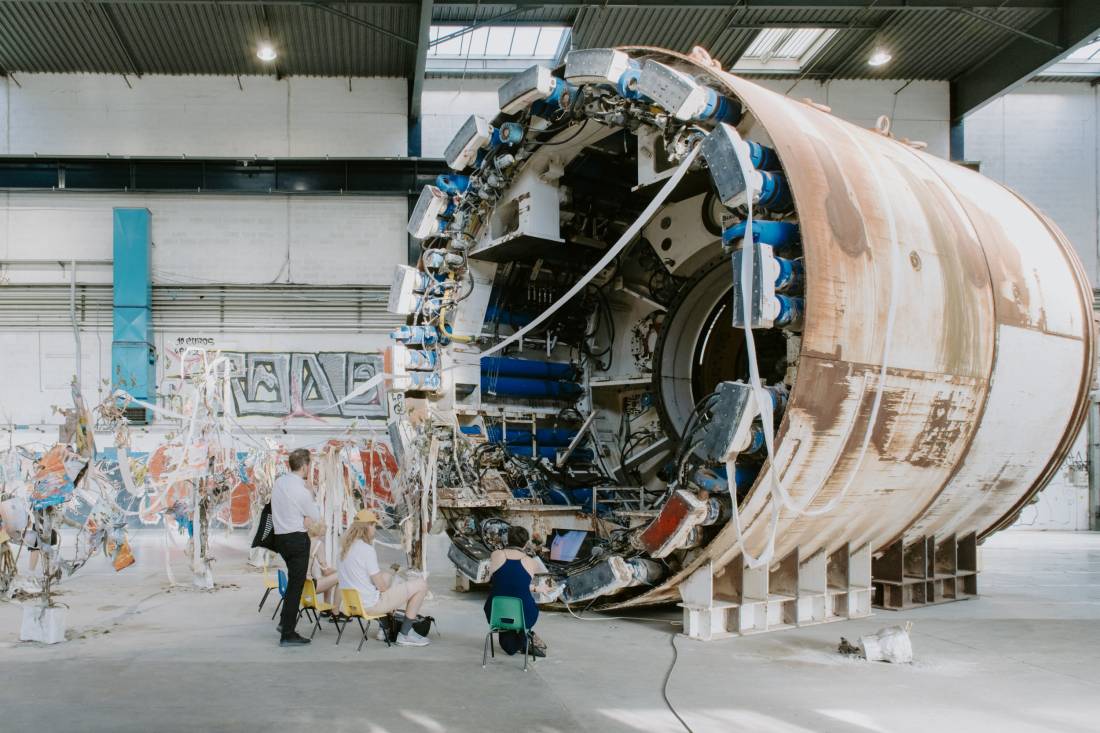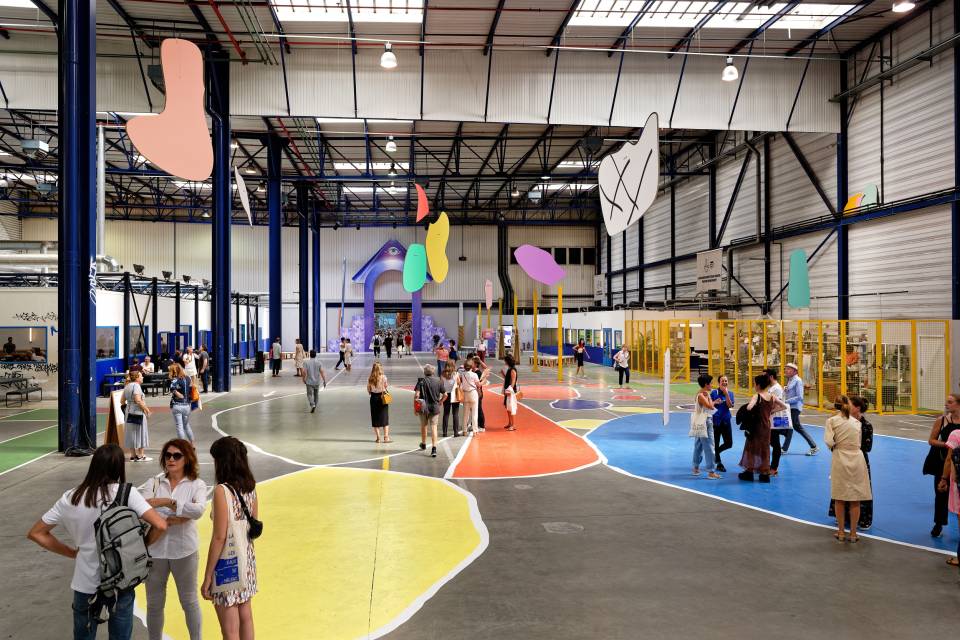 Highlights of the 2019 Biennale
Where Water Comes Together With Other Water had several new features. A public success with over 273 800 visitors !
Since 2007, Veduta has been bringing art, the city and its residents together. It generates situations where curious volunteers, artists, artworks and diverse communities can converge and connect. Together they debate, discuss, create, and experience the creative act incorporated into daily life.
Open Door, Fagor Factory, © Adagp, 2019

Sonic Fountain II, 2017 Courtesy de l'artiste, Courtesy 303 Gallery, New York ; Galerie Eva Presenhuber, Zurich ; Victoria Miro Gallery, London ; et Regen Projects, Los Angeles.

Là où les vents se caressent, 2019. Courtesy de l'artiste, avec le soutien du Groupe Hasap. © Adagp

Knotworm (detail), 2019. Courtesy of the artist and Kerlin Gallery, Dublin.

Quarterly Myth (détail), 2019. Courtesy of the artist, the 2019 Lyon Biennale and Yavuz Gallery, Singapore

Mia, 2019. Courtesy of the artist, the 2019 Lyon Biennale

Céleste Boursier-Mougenot, clinamen v.3, 2017