Meet in september 2022 !
Contemporary Art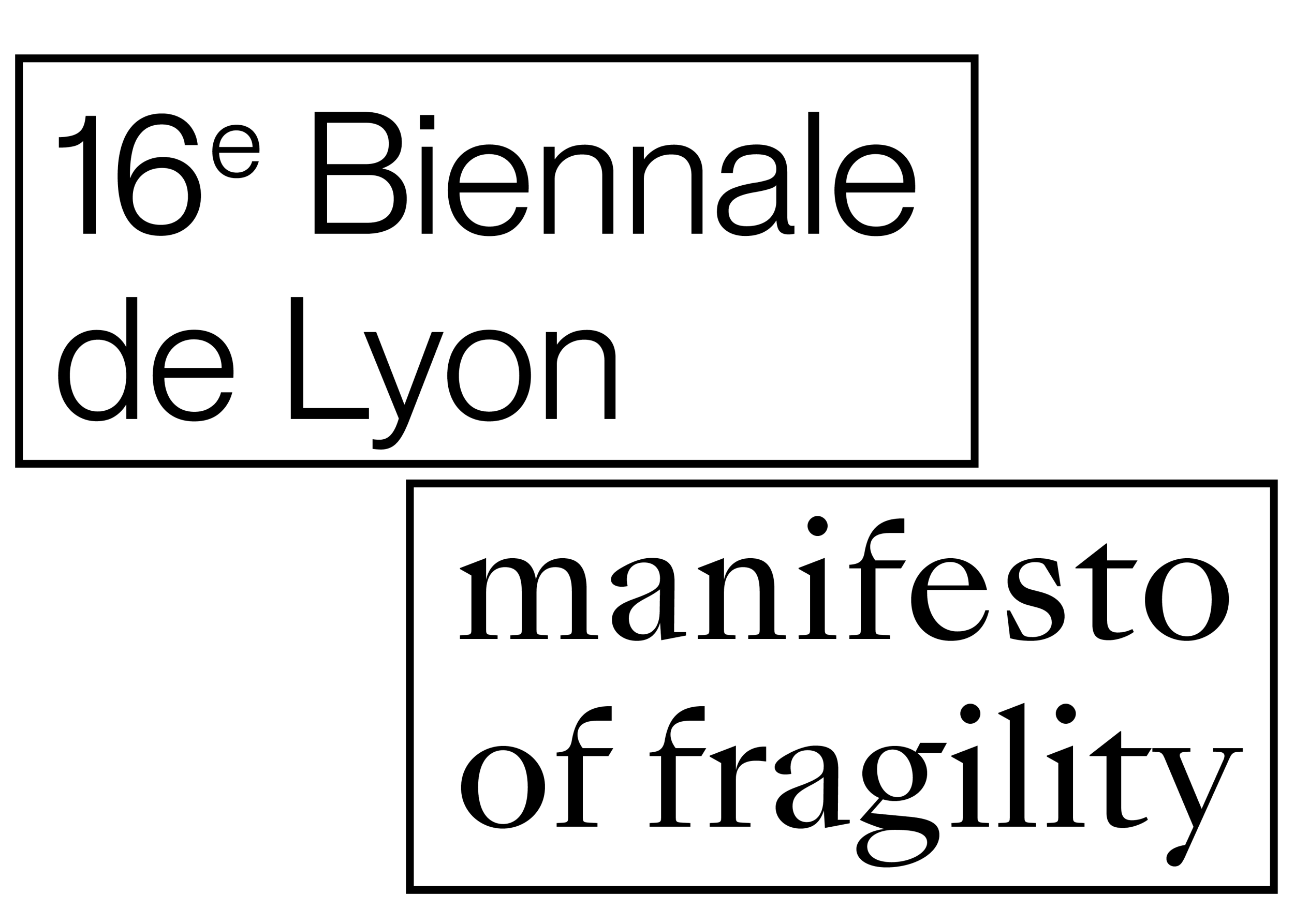 Meet in september 2022 !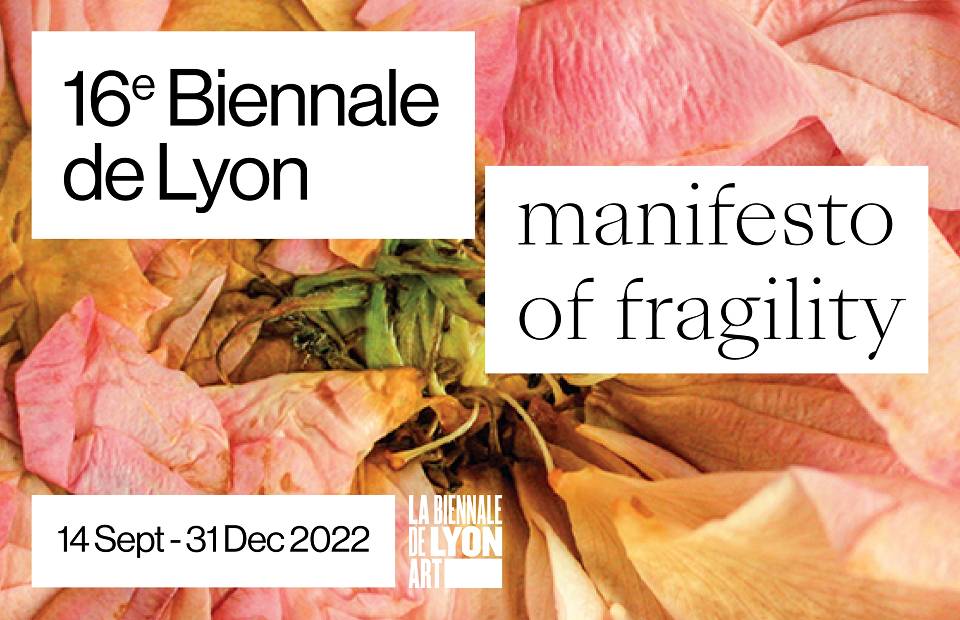 Sam Bardaouil and Till Fellrath, curators of the 16th Lyon Biennale, consider their project's visual identity to be a fully-fledged component of it. They have thus handed the job of creating it to Safar Design Studio, who, working as artists, will articulate the curatorial and artistic vision of manifesto of fragility in this identity.
The 16th Lyon Biennale announces curatorial framework, participating artists, and institutional partners.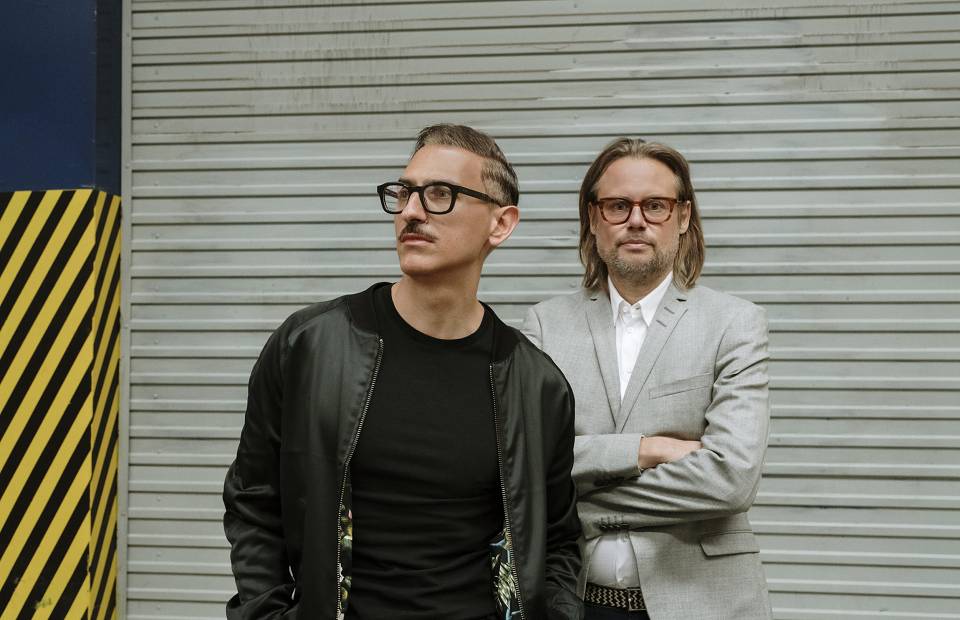 Conceived by curators Sam Bardaouil and Till Fellrath as a "manifesto of fragility", the Biennale positions fragility at the heart of a generative form of resistance that is emboldened by the past, responsive to the present, and primed for the future.
Mohamad Abdouni, Gabriel Abrantes, Amina Agueznay, Remie Akl, Julio Anaya Cabanding, Giulia Andreani, Mali Arun, Dana Awartani, Clemens Behr, Nina Beier, Ailbhe Ní Bhriain, Lucile Boiron, Phoebe Boswell, Sarah Brahim, Leyla Cárdenas, Julian Charrière, Jean Claracq, Clément Cogitore, Nicolas Daubanes, Jose Dávila, Buck Ellison, Eva Fàbregas, Mohammed Al Faraj, Philipp Fleischmann, Léo Fourdrinier, Chafa Ghaddar, Olivier Goethals, Pedro Gómez-Egaña, Marta Górnicka, Nicki Green, Joana Hadjitomas & Khalil Joreige, Klára Hosnedlová, Nadia Kaabi-Linke, Néstor Jiménez, Annika Kahrs, Özgür Kar, Mohammed Kazem, kennedy+swan, Michelle & Noel Keserwany, Tarik Kiswanson, Nadine Labaki and Khaled Mouzanar, Hashel Al Lamki, Richard Learoyd, Hannah Levy, Randa Maroufi, Lucy McRae, Jesse Mockrin, Filwa Nazer, Eva Nielsen, Toyin Ojih Odutola, Hans Op de Beeck, Organon Art Cie, Daniel Otero Torres, Abdullah Al Othman, Daniel De Paula, Aurélie Pétrel, Sarah del Pino, Joanna Piotrowska, Christina Quarles, Omar Rajeh and Mia Habis, Erin M. Riley, Sara Sadik, Cemile Sahin, Ezster Salamon with the Jeune Ballet of the CNSMD Lyon (under the artistic direction of Kylie Walters), Ugo Schiavi, Markus Schinwald, Sylvie Selig, Seher Shah, Jeremy Shaw, Muhannad Shono, Taryn Simon, Kim Simonsson, Valeska Soares, Studio Safar, Young-jun Tak, Lucia Tallova, Philipp Timischl, Salman Toor, Evita Vasiljeva, Puck Verkade, WangShui, Munem Wasif, James Webb, Hannah Weinberger, Raed Yassin, Zhang Ruyi, Zhang Yunyao
Since 2007, Veduta has been bringing art, the city and its residents together. It generates situations where curious volunteers, artists, artworks and diverse communities can converge and connect. Together they debate, discuss, create, and experience the creative act incorporated into daily life.