20th Biennale de la danse : 9-30 sep 2023
Dance
20th Biennale de la danse : 9-30 sep 2023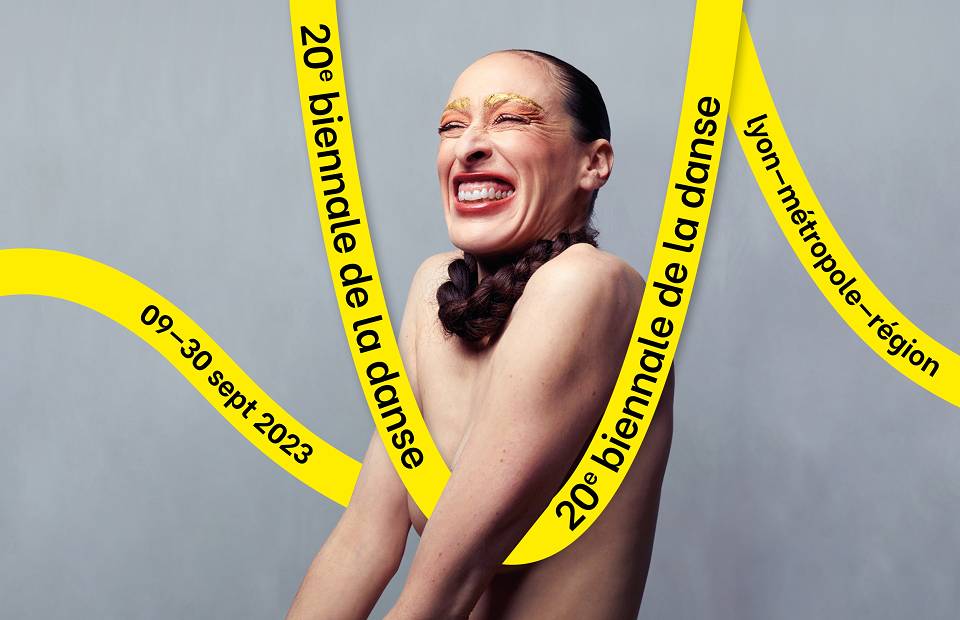 Find out all about the programme and book your tickets now!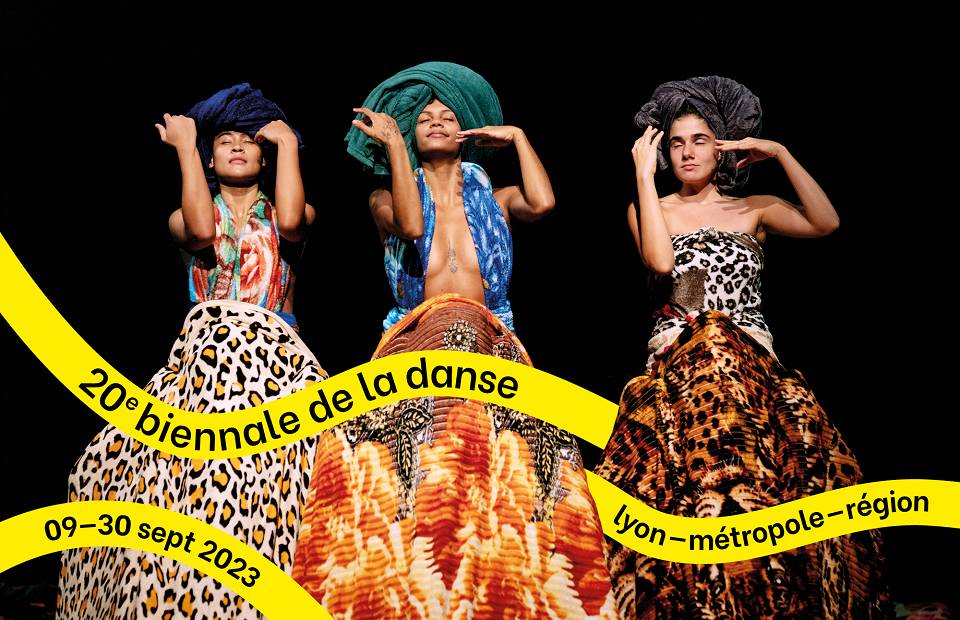 The graphic agency Ekta wes chosen to create the visual identity of the 20th Biennale de la danse
Programme (Extract)
Immersion Fagor
In Family
Adi Boutrous, Alessandro Sciarroni, Alexander Vantournhout & not standing, Anne Teresa De Keersmaeker, Meskerem Mees, Jean-Marie Aerts, Carlos Garbin & Rosas, Boris Charmatz – Tanztheater Wuppertal Pina Bausch & [terrain], Catarina Miranda, Catherine Gaudet, Christos Papadopoulos & le Ballet de l'Opéra de Lyon, Collectif ÈS, Collectif FAIR-E, Collectif Petit Travers & le Quatuor Debussy, Compagnie Dyptik, Compagnie Non Nova – Phia Ménard, Dimitris Papaioannou, Flora Détraz, Fouad Boussouf – le Phare CCN du Havre Normandie, François Chaignaud & Théo Mercier, Julien Creuzet, Katerina Andreou, laGeste & hetpaleis, (LA)HORDE & le Ballet national de Marseille, Lia Rodrigues, Marco da Silva Ferreira, Marlene Monteiro Freitas, Mélissa Guex, Nach, Nicolas Barry, Peeping Tom, Qudus Onikeku, Rachid Ouramdane, Sidi Larbi Cherkaoui & le Ballet du Grand Théâtre de Genève, Silvia Gribaudi, Tamara Cubas, Tom Grand Mourcel, Tumbleweed, Vincent Dupont & Charles Ayats, Vinii Revlon, Yoko Omori Yuval Pick – CCNR plateforme Anna Massoni, Annabel Guérédrat, Dalila Belaza, Diana Niepce, Marie Gourdain & Felix Baumann, Mellina Boubetra défilé Abdou N'Gom, Aïcha M'Barek & Hafiz Dhaou, Bouba Landrille Tchouda, Bruce Chiefare, Collectif d'artistes L'Endroit, Dominique Guilhaudin, Hafid Sour, Kadia Faraux, Karim Amghar, Karla Pollux & Aurélien Kairo, Nathalie Pernette, Xavier Gresse club bingo Des Gens Cool, Louis Roméo, Maquis Sale, Patricia Chaudepisse, radio béguin, Rue d'Algérie, Vert Boucan
Participez au Défilé de la Biennale de la danse 2023 !
La plus grande parade chorégraphique d'Europe prépare sa 14e édition. Elle ouvrira la Biennale de la danse le dimanche 10 septembre 2023, en célébrant à un an des Jeux Olympiques la rencontre et le dialogue complice entre l'art et le sport.
Le Défilé est ouvert à tous à partir de 10 ans !