Mathurin Bolze hits the heights on the high plateaux in a piece for seven acrobats that explores the poetry of weightlessness!
Lyon native Mathurin Bolze is a leading light on France's contemporary circus scene. In this new piece, he delves into the aesthetics of ruins: their poetry, the way they kindle the imagination, their evocative power. Yet in this new show there are no vestiges but a suspended platform and a trampoline, where the performers make their way through swirling fog and wispy steam escaping from fumaroles. Acrobatic variations, rebounds and other head-spinning games punctuate a narrative that plays with collision, with sequences assembled by associating ideas and images, with continuity and clean breaks... Les hauts plateaux tells an epic tale of the world's folly in a maze of magic ladders, trampolines and Chinese shadows.
G.V.P
Piece for 7 dancers
Company Les Mains, Les Pieds et la Tête Aussi | Conception Mathurin Bolze | Playwriting Samuel Vittoz | Scenography Goury | Music Camel Zekri, Jérôme Fèvre | Lighting Hervé Gary | Video Wilfrid Haberey | Decors les ateliers de la MC93 Bobigny
Sound engineer Lola Etiève | Lighting control Rodolphe Martin | Stage manager Nicolas Julliand
Executive production Company Les Mains, Les Pieds et La Tête Aussi | Coproduction Le Manège, scène nationale - Reims ; 2 Pôles Cirque in Normandie / La Brèche à Cherbourg - Cirque-Théâtre d'Elbeuf ; La Comédie de Valence – Centre dramatique national Drôme-Ardèche ; Maison de la Danse - Lyon in support of the Biennale de la danse de Lyon 2021 ; Théâtre La Passerelle - scène nationale de Gap et des Alpes du Sud ; Bonlieu - scène nationale - Annecy ; Le Vellein, scènes de la CAPI-Isère Malraux – scène nationale de Chambéry et de Savoie ; MA scène nationale - Pays de Montbéliard ; MC93 Bobigny – Maison de la culture de Seine Saint Denis. As part of the FONDOC, CIRCa, Pôle National Cirque Auch Gers Occitanie ; Le Parvis – scène nationale Tarbes Pyrénées ; La Verrerie d'Alès, Pôle National Cirque Occitanie ; Le Cratère – scène nationale d'Alès | Supported by the Région Grand Est and the Centre National des Arts du Cirque for professional integration | The company is subsidized by the ministère de la Culture – D.R.A.C. Auvergne Rhône-Alpes, by the Région Auvergne-Rhône-Alpes and the city of Lyon for its artistic and cultural project.
In partnership with the Maison de la Danse, Lyon
In partenership with Maison de la Danse
Un chantier prometteur, celui des aventures humaines et des solidarités.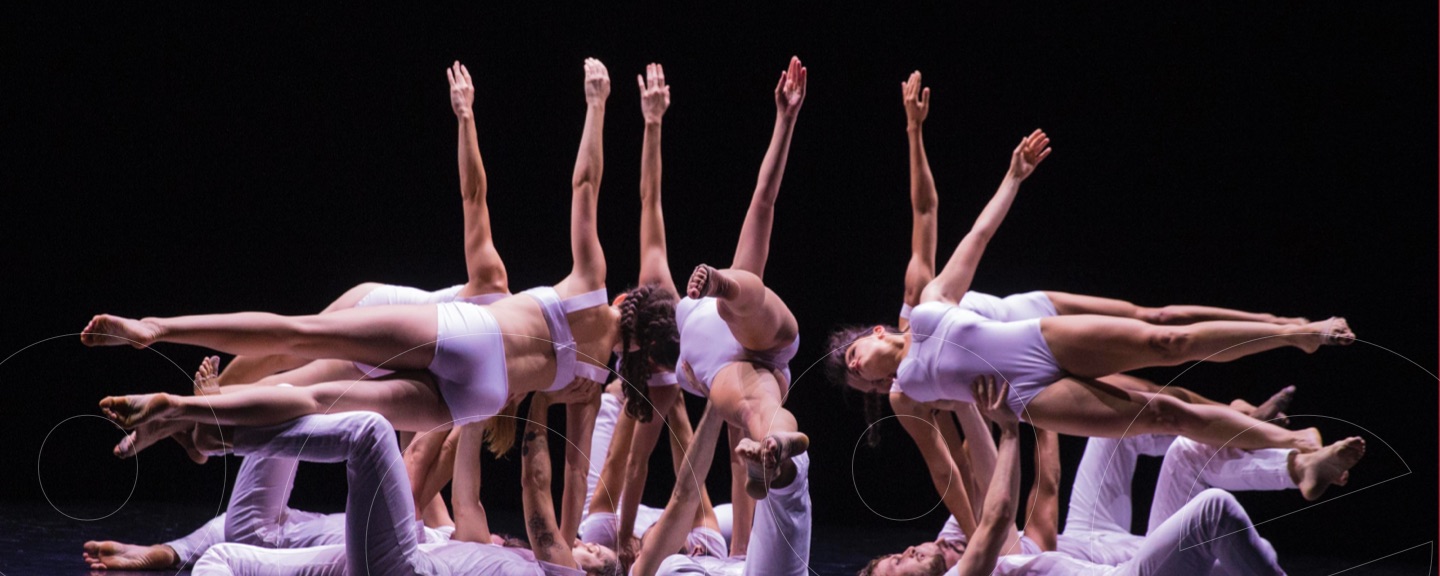 Associated show(s)
Maison de la Danse

This sensitive documentary takes us behind the scenes and into the intimacy of the Conservatoire National Supérieur de Musique et Danse de Lyon, to meet young dancers who share their views on tomorrow...

Maison de la Danse

To complement his show Queen Blood, Ousmane Sy wanted to share with the public this 2011 documentary, which goes back to the mixed roots of hip-hop dance...

Maison de la Danse

Rencontre avec les artistes à l'issue de la représentation
Mathurin Bolze, Les hauts plateaux, l'Axone Montbéliard MA scène nationale

Mathurin Bolze, Les Hauts Plateaux, l'Axone Montbéliard MA scène nationale

Mathurin Bolze, Les Hauts Plateaux, l'Axone Montbéliard MA scène nationale

Mathurin Bolze, Les hauts plateaux, l'Axone Montbéliard MA scène nationale