A choreographed concert performed by a trio, HURLULA is a wild ride through the scream, somewhere between yell and hoot. A liberating emotional overflow with the power to effect a bodily metamorphosis.
Whether of rage, fear, surprise or pain… a scream shatters silence and always escapes us. HURLULA homes in on this expressive excess, situating it somewhere between the human yell and the hoot of birds of prey. On stage, a female dancer engages in various nuances of cry, in a dialogue with silence, live percussion and waves of electro-acoustic feedback. From one outburst to the next, her body enters into metamorphosis. With this proposition, which visually channels Munch's famous Expressionistic painting and Claude Cahun's enigmatic photographs, Flora Détraz continues to investigate the links between movement and voice, between the visible and what the eye cannot perceive. After her vibrant solo Tutuguri, the hair-raising medieval four-hander Muyte Maker and the delirious visions of night birds in Glottis, this creation – which has a filmic counterpart – promises a mind-blowing dive into intimate, unearthly ecstasy.
In Lyon metropolitan area
Piece for voice, percussions and larsens — 2023
A creation of Flora Détraz Choreography, & performance Flora Détraz Music Lê Quan Ninh, Claire Mahieux & Flora Détraz Percussions Lê Quan Ninh Larsens & sound design Claire Mahieux Conception stage design Nadia Lauro Conception & light design Arthur Gueydan Conception costumes Flora Détraz et Nadia Lauro Outside look Agnès Potié Stage management Tatiana Carret Stage design creation Nadia Lauro, Marie Mareca, Nina Michel Costumes creation Chloé Courcelle Thanks to Théo Aucremanne
Videos directing & performance Flora Détraz Images Vincent Bosc Sound Claire Mahieux Artistic advisor Justine Bougerol
Administration & production Aoza production - Aline Berthou et Charlotte Bayle Diffusion Key Performance - Koenraad Vanhove
Production PLI Coproduction Forecast-Skills e.V Berlin, Maison de la danse-Pôle européen de création et Biennale de la danse de Lyon 2023, Atelier de Paris, CDCN-Fr, Charleroi Danse-Centre chorégraphique de Wallonie-Bruxelles, PACT-Zollverein, Essen, Centre Pompidou & Festival d'Automne à Paris, LUX Scène nationale de Valence, Centre Chorégraphique National de Caen Normandie-direction Alban Richard (accueil-studio | ministère de la Culture et de la Communication), Chorège, CDCN Falaise Normandie, A-CDCN, Les Hivernales – CDCN d'Avignon, La Manufacture – CDCN Nouvelle- Aquitaine Bordeaux · La Rochelle, L'échangeur – CDCN Hauts-de-France, Le Dancing CDCN Dijon Bourgogne-Franche-Comté, Chorège, CDCN Falaise Normandie, Le Pacifique – CDCN Grenoble, Touka Danses – CDCN Guyane, Atelier de Paris, CDCN, Le Gymnase CDCN Roubaix– Hauts-de-France, POLE- SUD CDCN, Strasbourg, La Place de la Danse – CDCN Toulouse, Occitanie, La Maison CDCN Uzès Gard Occitanie, La Briqueterie CDCN du Val-de-Marne, Réseau R.O.M (Residencies On the Move) à La Balsamine–Bruxelles, en partenariat avec le joli collectif, Teatro Viriato, Viseu, O espaço do tempo, Montemor-o-novo, Alkantara, Lisbonne, MA scène nationale–Pays de Montbéliard, Montpellier Danse dans le cadre de l'accueil en résidence à I'Agora, cité internationale de la danse, avec le soutien de la Fondation BNP Paribas, Montevideo, Marseille, GMEM-centre de création musicale, Marseille, Onda- Office National de Diffusion Artistique dans le cadre du dispositif Ecran Vivant; La Villa Albertine-Résidence à New-York City, en partenariat avec l'Institut français, Théâtre Nanterre-Amandiers – CDN PLI is supported by la DRAC Normandie and the support for structures and artists of the Région Normandie.
Biennale coproduction
Co-hosted with the Théâtre du Point du Jour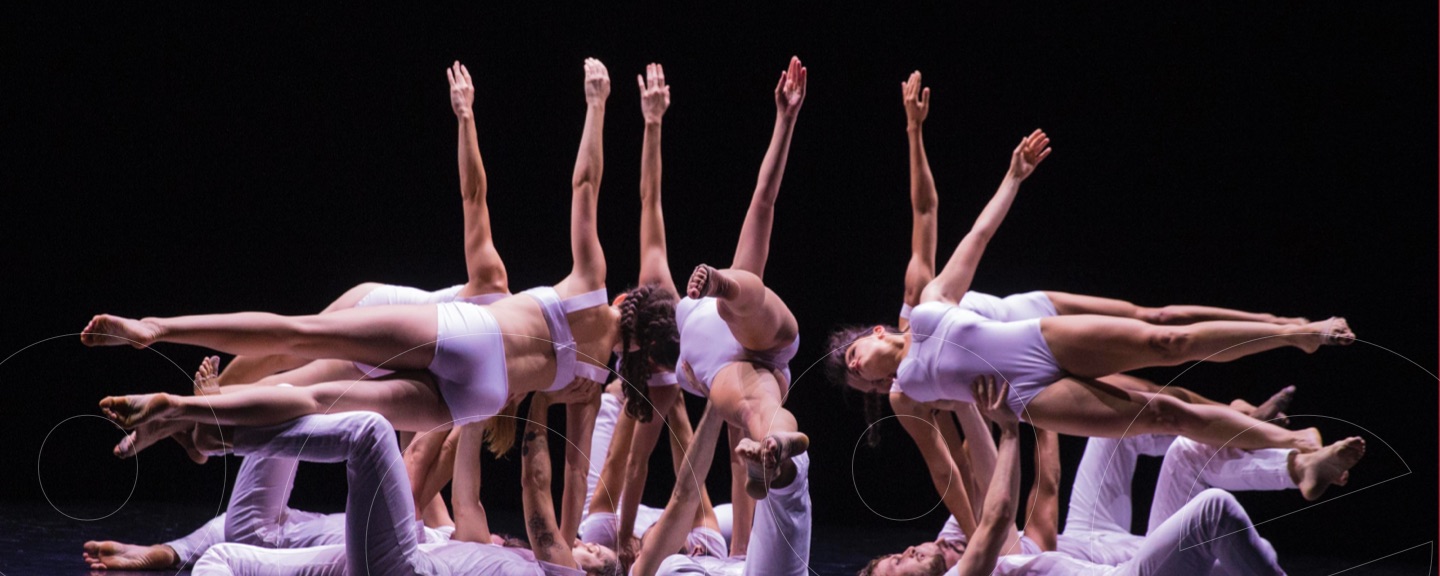 Associated show(s)
Théâtre du Point du Jour

Post-show chat with the artists