Ioannis Mandafounis seizes La Tornade, a monumental installation made out of paper, to propose two pieces: one interpreted by the young Ballet of the CNSMD of Lyon, the other, an original experimental duo.
Every season, internationally renowned choreographers and young creators are invited to work with the ballet of the Lyon CNSMD conservatoire, whose young dancers are thus exposed to a diverse array of choreographic currents and worlds. The 2021 programme spans classical, contemporary and original works – both repertory and new pieces – so that audiences can discover various sensibilities in the four choreographers' offerings.
La Tornade will thus host Dancing In Your Head, a new work by Ioannis Mandafounis. A dancer and choreographer who emerged from The Forsythe Company, Mandafounis is a playful free spirit who is equally at home with ballet dancers and with performers from less codified backgrounds. The unusual spatial situations he devises enable spectators to discover dance from surprising perspectives. In this two-part evening bill, Ioannis Mandafounis will also stage his new piece One One One in the tornado.
DANCING IN YOUR HEAD - PIECE FOR 17 DANCERS
Choreography Ioannis Mandafounis | Performers The dancers of the Jeune Ballet du CNSMD de Lyon promo 20/21 : Sidonie Baril, Enzo Blond, Melvin Boschat, Séréna Bottet, Antoine Cardin, Bastien Charmette, Audalys Charpentier, Léna Dompy, Vladimir Duparc, Léa Ferec-Pourias, Mio Fusho, Clarissa Jackson, Lisa Martinez, Maud Peltier, Valen Rivat Fournier, Jade Sarette, Mélisande Tonolo | Music Theme from a Symphony (Variation 1) Ornette Coleman (Album : Ornette Coleman: Dancing in Your Head – 1977) | Artistic direction of the Jeune Ballet and choreographic studies of the CNSMD de Lyon Kylie Walters | Ballet Mistress Gaëlle Communal van Sleen | Costumes Maïté Chantrel Coproduction Conservatoire national supérieur musique et danse de Lyon and les SUBS
ONE ONE ONE - PIECE FOR 2 DANCERS
Concept and choreography Ioannis Mandafounis Performance Ioannis Mandafounis et Manon Parent
Production Cie Ioannis Mandafounis | Co-production Prairie – Migros Cultural Percentage, tanzfest 2015
Plastic artists of La Tornade, a monumental paper work in the Verrière des SUBS: Domitille Martin and Alexis Mérat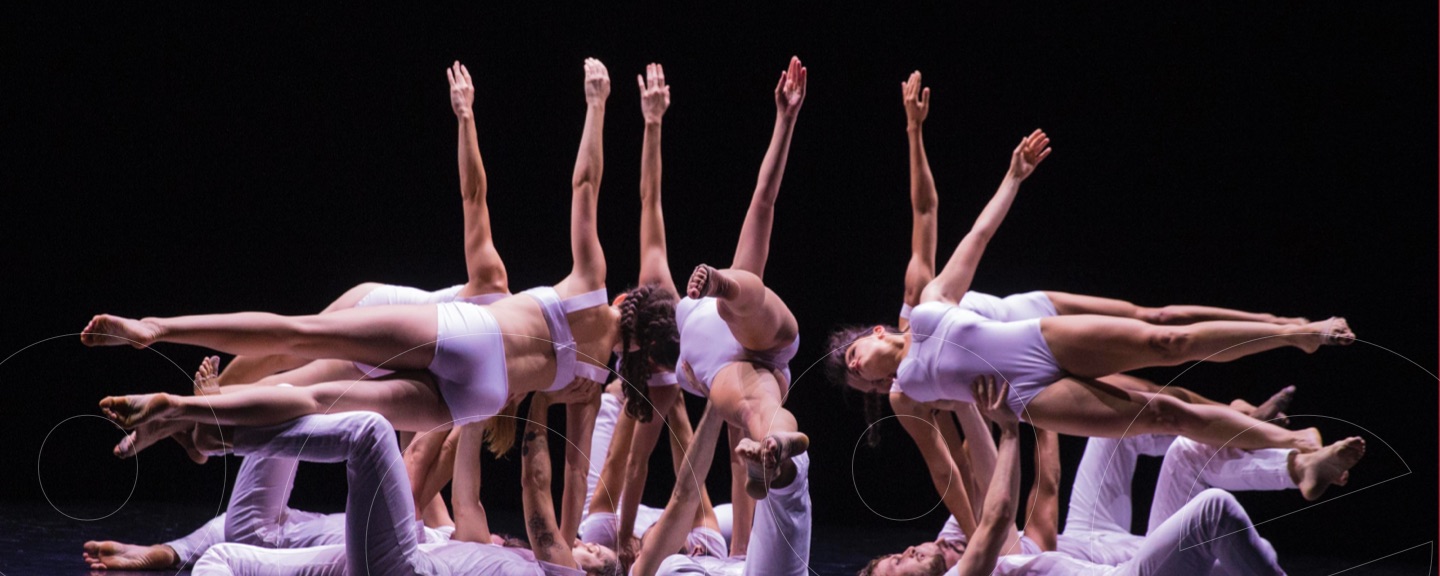 Associated show(s)
Maison de la Danse

This sensitive documentary takes us behind the scenes and into the intimacy of the Conservatoire National Supérieur de Musique et Danse de Lyon, to meet young dancers who share their views on tomorrow...
Danseurs contemporains et classiques, devrons partager leurs connaissances, le plateau et laisser mouvoir leurs corps de manière fluide comme si les frontières entre les deux courants techniques n'existent pas.