Boris Charmatz's cathedral and his 26 dancers have no walls. Liberté Cathédrale – a human architecture and a dancing, singing, resounding assembly – expands the idea and images that underpin this edifice.
This cathedral has no walls or belltower. And yet it resounds. Liberté Cathédrale builds a dancing assembly, a human architecture, a fabric of close and distant relationships, of gestures and contacts between bodies. The dancers from Boris Charmatz's company Terrain and from Tanztheater Wuppertal – Pina Bausch's company, of which Charmatz is the new director – come together to keep this vibrant choreographic edifice standing. This new piece, by a choreographer who says he is attracted by complicated spaces, and who is keen to expand the definition of dance, opens up our idea of a religious monument that is a piece of heritage. Melded in the air of this meditative performance are the constant sounds of pealing bells, singing, and the breath of an organ – constant, that is, except when they are replaced by a heavy silence. In church as elsewhere, silences always speak volumes.
Piece for 26 performers - 2023
Choreography Boris Charmatz With the Tanztheater Wuppertal Ensemble, and guests* : Régis Badel*, Emma Barrowman, Dean Biosca, Naomi Brito, Emily Castelli, Ashley Chen*, Maria Giovanna Delle Donne, Taylor Drury, Çağdaş Ermiş, Julien Ferranti*, Julien Gallée-Ferré*, Letizia Galloni, Tatiana Julien*, Milan Nowoitnick Kampfer, Simon Le Borgne, Reginald Lefebvre, Johanna Elisa Lemke*, Alexander López Guerra, Nicholas Losada, Julian Stierle, Michael Strecker, Christopher Tandy, Tsai-Wei Tien, Aida Vainieri, Solène Wachter*, Frank Willens Choreographic Assistant Magali Caillet Gajan Organist Jean- Baptiste Monnot Lighting Yves Godin Costumes Florence Samain General management Fabrice Le Fur Sound design Ludwig van Beethoven, Olivier Renouf, Peaches, Phill Niblock, organ improvisations Vocal work Dalila Khatir Acknowledgements Gilles Amalvi, Laura Bachman, bell hooks, Peter Böhm, Guilhem Chatir, Sofia Dias, Angela Diaz Quintela, João dos Santos Martins, Abbé Thomas Diradourian, Henrique Furtado, Georges Labbat, Noémie Langevin, Hampus Lindwall, Anaísa Lopes aka Piny, Julien Monty, Fabrice Ramalingom, Andrea Rehrmann, Vítor Roriz, Stefanie Schmitz, Lewis Seivwright, Bruno Senune, Catherine Wood L'orgue du voyage is a modular instrument designed and created by Jean-Baptiste Monnot.
Tanztheater Wuppertal Pina Bausch Lighting Peter Bellinghausen Sound Karsten Fischer Stage Technicians Dietrich Röder Dietrich Röder, Benjamin Greifenberg Costume coordination Anke Wadsworth Dressers Anna Lena Dresia*, Katherina Fröhlich* Maître de Ballet Julien Monty* Physio-Therapist Bernd-Uwe Marszan Planning and Tour Management Leonie Werner Planning, Tour Coordination & Production Management Julia Honer Press, Public Relations & Marketing Manager Ursula Popp *guests = **
Created on 8 September 2023 at the Mariendom Church in Neviges - Wuppertal
Tanztheater Wuppertal Pina Bausch + Terrain Artistic Director Boris Charmatz
Tanztheater Wuppertal Pina Bausch Administrative Director Dr. Daniel Siekhaus Director of Artistic Management Robert Sturm
Executive Director Hélène Joly Production Team Martina Hochmuth, Lucas Chardon, Briac Geffrault, Carla Philippe Press Arnaud Pain / Opus 64 **Tanztheater Wuppertal Pina Bausch + Terrain Boris Charmatz Director Tanztheater Wuppertal Daniel Siekhaus Director Terrain Hélène Joly With the support of Dance Reflections by Van Cleef & Arpels and Kunststiftung NRW Coproduction Théâ tre de la Ville, Paris ; Maison de la Danse, Lyon / Pôle européen de création in support of the Biennale de la danse 2023; Théâ tre.s de la Ville de Luxembourg; Factory International, Manchester ; and Culturgest Lisboa, steirischer herbst Graz, Lafayette Anticipations Paris Tanztheater Wuppertal Pina Bausch and Terrain are building an artistic project together between Germany and France. between Germany and France under the direction of Boris Charmatz Tanztheater Wuppertal Pina Bausch is supported by the City of Wuppertal and the North Rhine-Westphalia. Terrain is supported by the Ministère de la Culture - DRAC Hauts-de- France, and the Région Hauts-de-France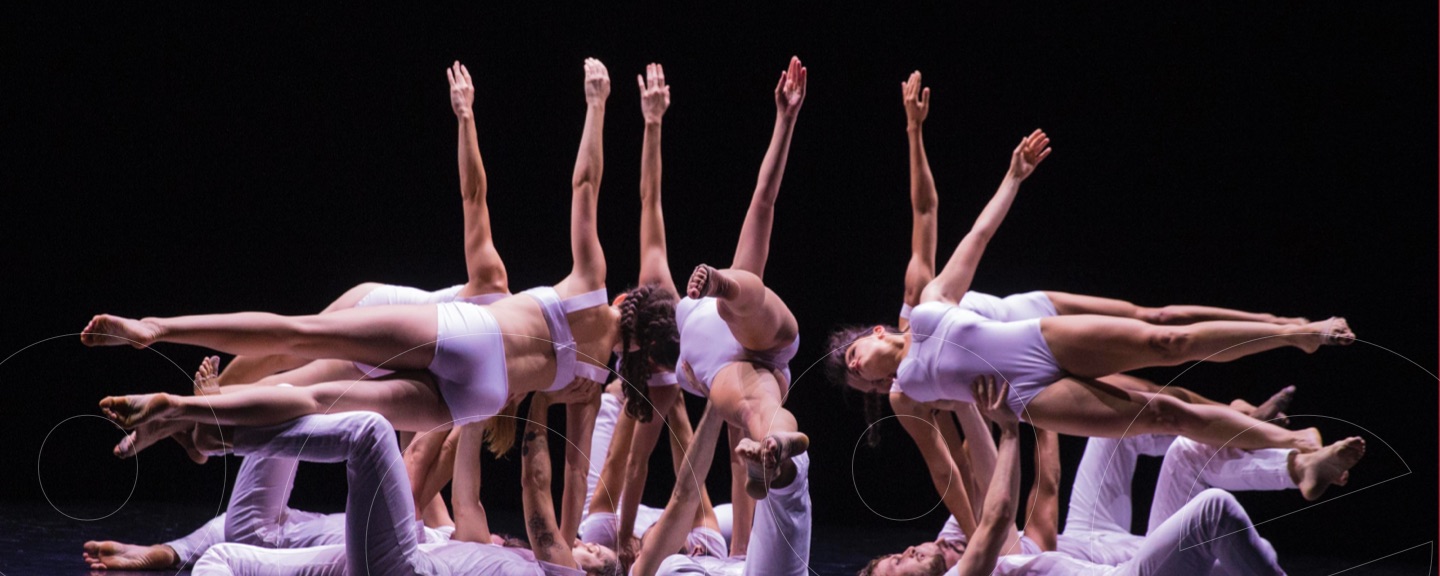 Associated show(s)
Goethe-Institut Lyon

Have a chat with the choreographers!