Venues and dates
Prices
22.50€ - 42€ - 45€ | 20.50€ - 39€ - 41€
Amid a maze of stairways, 22 dancers seek possible paths, leading one another towards the depths or the heights. This collective adventure asks a question: what can we do when everything collapses?
What can we do when everything around us collapses? How can we keep living in an uncertain world? While this is a personal question, answers should also be sought elsewhere, and Ukiyo-e invites us to consider the collective. Inspired by this Japanese pictorial movement, which translates as "picture of the floating world", Sidi Larbi Cherkaoui has composed a profound meditation on resilience for the 22 performers of the Ballet du Grand Théâtre de Genève. On the stage, large, mobile, maze-like structures form a network of impossible stairways. The group, faced with obstacles and unstable surfaces, gets lost, searches for possible paths, drawing each other towards the depths or the heights. Helping or misguiding the group, electronic melodies and the power of a string quartet resonate with them. Every new piece by this insatiable internationally-renowned choreographer, freshly appointed as director of this brilliant Swiss dance ensemble, is an artistic and philosophical event.
Piece for 22 performers — 2022
Choreography Sidi Larbi Cherkaoui Performers Dancers of the Ballet du Grand Théâtre de Genève Stage design Alexander Dodge Costumes Yuima Nakazato Lighting Dominique Drillot Playwriting Igor Cardellini Choreographer's assistants Pau Aran Gimeno and Dayan Akhmedgaliev Rehearsal directors Manuel Renard and Pascal Marty Music composition Szymon Brzóska and Alexandre Dai Castaing Song and dance Kazutomi «Tsuki» Kozuki Song, Shinobue, Nohkan and Kokyu Shogo Yoshii Percussions Alexandre Dai Castaing and Shogo Yoshii Electronic music Alexandre Dai Castaing Original music Piano Johann Vacher String Trio Amia Janicki, violin, Natanael Ferreira Dos Santos, viola, Gabriel Esteban, cello
World premiere in November 2022, Grand Théâtre de Genève Coproduction Maison de la Danse, Lyon-Pôle européen de création, la Biennale de la danse de Lyon 2023, Fondazione Romaeuropa Arte e Cultura, Eastman Ballet du Grand Théâtre de Genève Director Aviel Cahn Ballet Director Sidi Larbi Cherkaoui Partner of the Ballet du Grand Théâtre Indosuez Wealth Management With support from la Fondation suisse pour la culture Pro Helvetia Thanks to Kae Tempest and Domino Publishing Company Limited for the kind permission to use the text Hold Your Own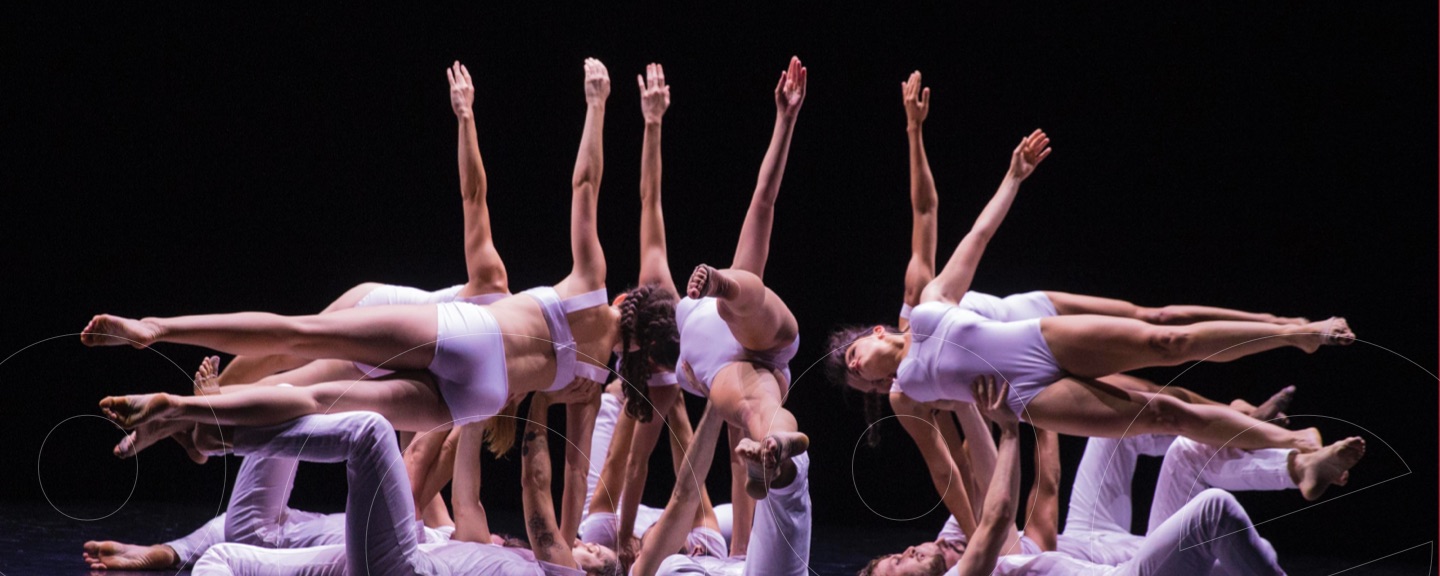 Associated show(s)
Maison de la Danse

Post-show chat with the artists

Maison de la Danse

The Maison de la danse opens its doors (the artists' entrance) and welcomes visitors for a behind-the-scenes tour of the venue.