Fragilité et résistance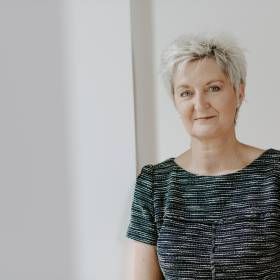 More than 30 years after its inception in 1991, the Lyon Biennale is established as the premier contemporary-art event in France and a highlight in the global calendar of the discipline's biggest occasions.
Its latest edition, delayed until 2022 for public-health reasons, enjoys must-see status this year among contemporary-art fans, alongside the Venice Biennale and the Documenta in Kassel. It is also hotly awaited by its regional audience, which makes up a sizable share of the total, with particularly keen interest among the younger generations – more than half the 280,000 visitors to the 2019 edition were aged under 26. With its deep local roots and cutting-edge interpretative methods, the Lyon Biennale stimulates dialogue and interaction, reaching out to an ever-wider audience.
Whereas the previous edition, entitled "Where Water Comes Together With Other Water", took Lyon's distinctive geography as its starting-point to reflect on contemporary ecosystems, the thread of History runs through this 16th edition. It reveals past events that made local headlines but also caused unforeseen international repercussions in the political,economic and social but also artistic fields – thus proving, if still necessary, how richly art reflects its time.
After in-depth research in public and private archives, and drawing on the collections of many regional and national museums, as well as leading internationally-recognised institutions, the curators of the 2022 Lyon Biennale, Sam Bardaouil and Till Fellrath, have drawn up a "manifesto of fragility" that invites their guest artists to articulate, in turn, their sensitivity to the world around them and their desire to resist, amid the pandemic and its crippling consequences.
Isabelle Bertolotti
Artistic Director of the Lyon Biennale of Contemporary Art.
manifesto of fragility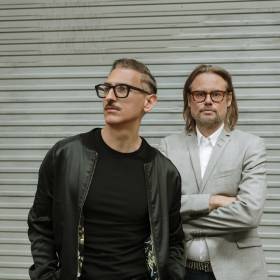 Conceived by curators Sam Bardaouil and Till Fellrath as a "manifesto of fragility", the Biennale positions fragility at the heart of a generative form of resistance that is emboldened by the past, responsive to the present, and primed for the future.
The 16th Lyon Biennale elevates its perspective to a meta-historical panorama through significant loan and from many of Lyon's leading cultural institutions, such as the Museum of Fine Arts of Lyon, the Lugdunum Museum and Roman theatres, and the Musées Gadagne.
With the conviction that dialogue is crucial for a more equitable and sustainable future, the Biennale will begin to unfold several months before the September 2022 opening in Lyon through collaborations with several partnering institutions in cities internationally that will continue until the end of 2023.
Lyon
The 16th edition of the Lyon Biennale takes cues from Lyon's complexly layered histories. Rising from the foundations of Lugdunum, on the echoes of Napoleon's declaration of love to the Lyonnais, out of the flickering images of the Lumière brothers' actualités, and from the obscure tale of Louise Brunet's perilous journey to the silk factories of Mount Lebanon, the destiny of Lyon is marked by the particularities of its people and the traces of their experiences that enrich the lives of those who come to know the city today.
The 16th Lyon Biennale invokes these histories to inform an exploration of fragility that searches for connections beyond the limits of geography and time.
With access to the vast collections of museums in Lyon and beyond, the Lyon Biennale initiates a revised reading of diverse works and the narratives they embody.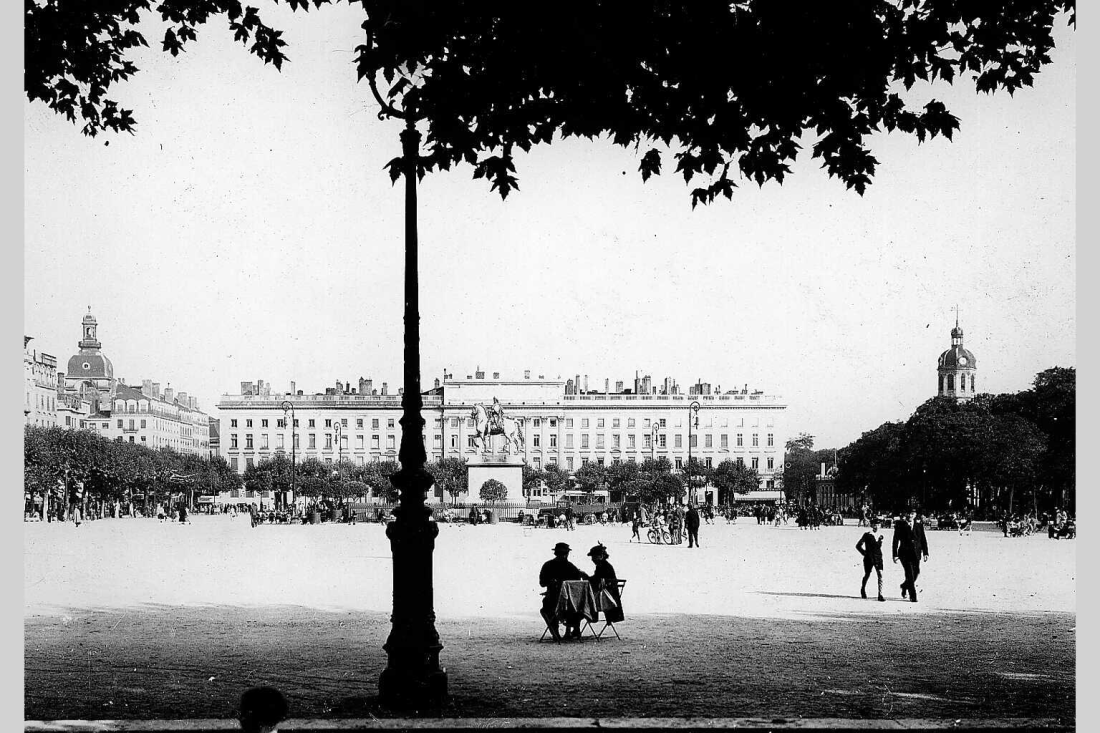 Fragilité
Our fragility is perhaps one of few universally felt truths in our divided world. Nowhere is this more apparent than on and within the body. Racialized, gendered, colonized, or depleted, the body is the first of many thresholds where conflict rages and resolves, illness festers and abates, and life in all of its complexity, at least in some sense, begins and ends. Our communities, strained by increasing civil unrest sparked by refusals to bow down to age-old injustices and endemic inequities, provoke in their fragility an enhanced sense of societal frenzy.
Whether in the bruised body of a protestor or the ashen skies over the earth's inflamed surface, our awareness of our shared precariousness has rarely been more tangible or visible. Our fragility is inevitable.
In this revised script, true power moves not to conquer new frontiers but rather to continue on a march towards a home that is carried within.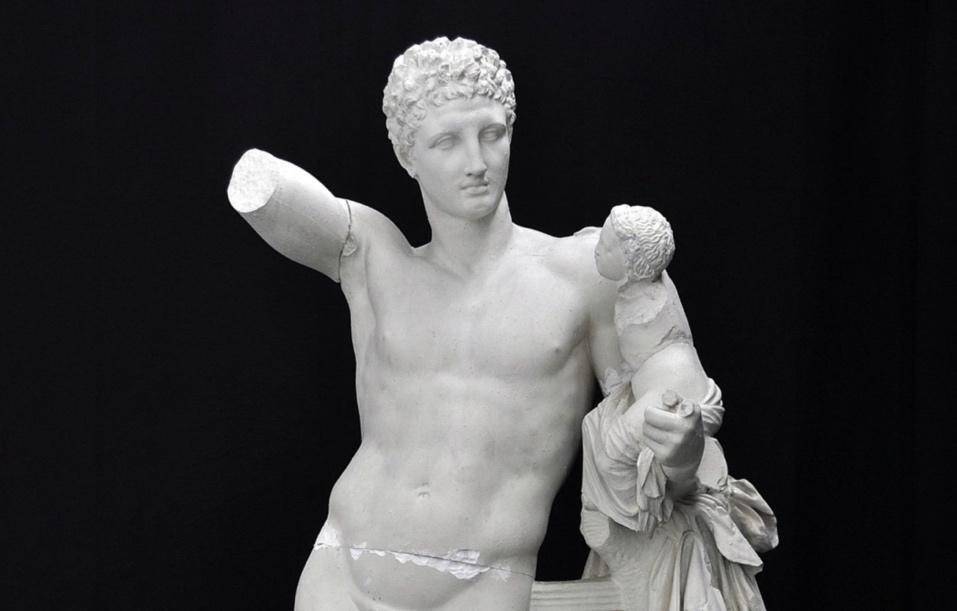 Time
The 16th Lyon Biennale recognizes that artists, past and present, are often among the most vulnerable voices in our societies. Museums and libraries bequeath the perishable testimonies of their work to future generations in the hope that their legacies outlast our own mortality. By the same token, we are enchanted by novelty, so much so that we risk losing our appreciation for the contemporaneity of all art.
In addressing these contradictory impulses, the 16th Lyon Biennale brings together works of art and objects spanning millennia and disparate geographies that impart enduring accounts of vulnerability and perseverance, bare their scars and deformities, share witness accounts of turmoil, or simply draw attention to the indelible traces of time. With access to the vast collections of museums in Lyon and beyond, the Biennale initiates a revised reading of diverse works and the narratives they embody.
Eternally cyclical, our fragility repeatedly rises to the fore, stares us in the face, and then seemingly disappears, while it lingers on underneath time's thick skin, dormant yet not gone, silent but never silenced.
Sam Bardaouil & Till Fellrath
Commissaires de la 16e Biennale d'art contemporain de Lyon
Resistance
The 16th Lyon Biennale assembles a host of creative practices and objects that variously speak to the vulnerabilities of people and places. What would become of our world, the Biennale seeks to ask, if instead of shunning vulnerability as a sign of weakness, we were to harness it as a foundation for empowerment?
In this revised script, true power moves not to conquer new frontiers but rather to continue on a march towards a home that is carried within. The Biennale presents a collective statement buttressed by a plurality of resilient voices thriving on tenderness and flourishing in adversity. A community forms where word, image, sound, and movement come together, culminating in the drafting of a manifesto for a world that is blamelessly fragile.