Isabelle Bertolotti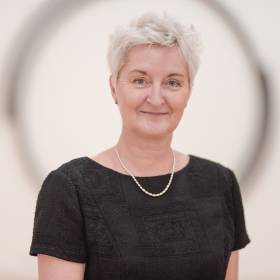 An art historian, trained at the University of Lyon 2 and at the École du Louvre, with a specialisation in museology and contemporary art, Isabelle Bertolotti is today co-director of La Biennale de Lyon and director of Lyon's Museum of Contemporary Art (macLYON). Previously head of exhibitions at macLyon since 1995, she had been co-founder and artistic co-director since 2002 of Rendez-vous, an event dedicated to the emerging French and international scene at the Lyon Biennale. Since 2008, Rendez-vous has been exported to stages outside Europe: Shanghai in 2008 and 2010, Cape Town in 2012, Singapore in 2015, Beijing in 2017 and Havana in 2018. Isabelle Bertolotti is also an freelance curator specialising in the emerging international scene and is chair of WARDA, the association of higher art and design schools in the Auvergne-Rhône-Alpes region, which manages 40 artists' studios and supports around 100 artists in exhibition and publishing projects. In January 2020, Isabelle Bertolotti became co-director of La Biennale de Lyon alongside Dominique Hervieu.
Dominique Hervieu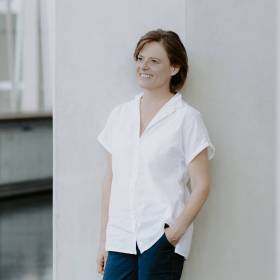 After gymnastics and classical dance, Dominique Hervieu trained in contemporary dance. Her meeting with José Montalvo yielded Compagnie Montalvo-Hervieu in 1988; in just a few years, it became one of the most popular and recognised contemporary companies in France and beyond. Together they headed the National Choreography Centre (CCN) of Créteil from 1998 to 2008. In 2008, Dominique Hervieu became chief executive of the Théâtre National de Chaillot after eight years as artistic adviser. In July 2011 she took over as Maison de la Danse director and Dance Biennale artistic director, driving fresh initiatives and developing and promoting dance in Lyon and beyond. Her programming, at once demanding and inclusive, avoids any aesthetic exclusion and attracts all audiences. In 2018, she was artistic director of the Yokohama Triennale. As a dancer and choreographer, Dominique Hervieu has received many awards and other distinctions. In 2020 she was promoted to the rank of Officer in France's National Order of the Legion of Honour. In January 2020, Dominique Hervieu was appointed co-director of La Biennale de Lyon alongside Isabelle Bertolotti.
Cédric Martin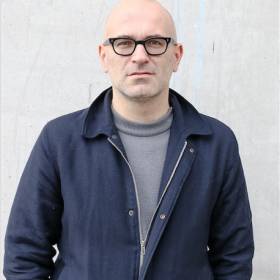 Holder of a degree in cultural organisation management from the Université de Paris Dauphine-PSL, Cédric Martin was Administrator of La Brèche (PNAC) in Cherbourg-Octeville from 2004-2008 before joining Le Lieu Unique in Nantes as Administrator of La Biennale Estuaire Nantes/St-Nazaire. After helping to create art festival Le Voyage in Nantes, he joined Marseille-Provence 2013 – European Capital of Culture in 2011 as Production Director. From 2014-2021, he was Administrator of Lieux Publics (centre for artistic creation in public space and European production hub) in Marseille.
Effective 1 September, Cédric Martin is appointed as Directeur Délégué Administrateur (Executive Director & Administrator) a newly-created post at La Biennale de Lyon.