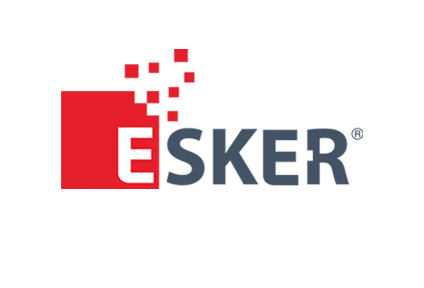 Introduction
Since 2015, Esker has been supporting the Lyon Biennale, because we share its wish to value people and bring them closer together.
Through its global cloud platform, Esker enables its customers to build the levers of positive-sum growth for companies and their employees, customers and suppliers. Just as the Biennale's productions let artists and audiences reach beyond defined registers, Esker helps to create virtuous business ecosystems where the diversity of profiles and practices is valued and everyone can thrive in business, human and intellectual terms.
A Lyon-headquartered company whose customers are big multinationals, Esker takes care to help in energising its home territory as well as promoting the wider region worldwide – and we are glad to support these goals through this partnership. With firm belief, we are teaming once again with the Biennale, as an Associate Partner of the 19th Dance Biennale.
About Esker
The world leader in solutions for automating Procure-to-Pay and Order-to-Cash management cycles, Esker adds value to companies' finance departments and customer services, and strengthens inter-company co-operation. With Esker's cloud platform, businesses can run a virtuous ecosystem with their customers and suppliers.
Incorporating artificial intelligence-driven technologies, Esker's solutions help increase productivity and increase visibility into your activity, while strengthening collaboration with customers, suppliers and employees.
A mid-sized French company with its head office in Lyon, Esker is present in Europe, North America, Asia-Pacific and South America. Listed in the Euronext Growth™ index in Paris (code: ISIN FR0000035818), the company posted sales of 112 million euros in 2020, of which two-thirds outside France.