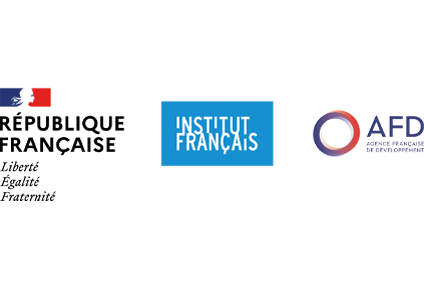 Introduction
The Institut Français is the public agency tasked with France's international cultural relations. Its work sits at the intersection of the arts, intellectual exchange, cultural and social innovation, and language cooperation. The agency provides worldwide support for the promotion of the French language and the circulation of artworks, artists and ideas – thus fostering a better understanding of cultural issues.
The Institut Français, overseen by the Ministry of Europe and Foreign Affairs and by the Ministry of Culture, actively contributes to France's cultural diplomacy. Its projects and programmes take account of local contexts and rely on a unique ability to be deployed throughout the vast global network of cultural services in French Embassies and in branches of the Institut Français and Alliance Française.
A programme launched in 1985, Les Saisons et Années Croisées has kindled dialogues between France and more than 100 countries. Serving France's influence-based diplomacy, the programme is designed to: build enduring ties between civil societies; promote artistic co-productions; develop cultural, economic and academic exchange; and strengthen co-operation at national and local levels, giving numerous institutions an often-international exposure.
This programme – through an annual line-up spanning hundreds of projects in the arts, culture, education, higher education, the cultural and creative industries, ideas, research, sport, business, innovation, tourism and gastronomy – introduces the guest country's cultural diversity to a wide audience, and presents a renewed and creative image of France worldwide.
In the past 10 years, Les Saisons have attracted 18 million people in France and 15 million abroad.
After the Africa2020 season (December 2020 to September 2021), the Institut Français will hold a French Season in Japan (October 2021 to March 2022) then a two-way season between France and Portugal (February to October 2022).